Lydia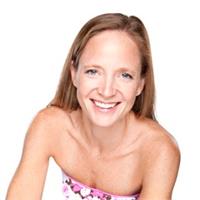 Lydia instructs the following:
90 minute Bikram's Beginning Yoga Series




"An amazing and unique experience to disconnect your soul from work and connect it to your body. There is no better way to improve your yoga skills and well being" All inclusive: 6 nights accommodation, 3 meals/ day*, 2 yoga classes per day, 2 in-depth posture clinics, daily tibetan rites practice, 1 yoga nidra, guidance from 2 top teachers w over 25 years combined experience.




Don't let an injury get in the way of your yoga practice. Learn from it and heal faster. Need some special attention for nagging injuries? Learn how, when and why we give modifications. Yoga is meant to heal so we really don't want to skip class because of an injury. Each clinic is 2 hours. Cost is €15 per clinic.



HELPFUL TIP:
Bookmark this page
Reservations are not needed, but possible if you like to plan ahead. Please arrive 15 minutes before the lesson.
Login at
for information about your lesson card