Lydia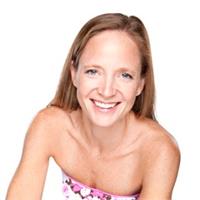 Lydia instructs the following:
90 minute Bikram's Beginning Yoga Series




Four basic clinics per years. Each clinic covers different topics. All posture clinics will give you an understanding of the spine and it's basic movements and how it relates to each of the bikram yoga postures.

1st clinic: forward bending compressions and spine stretching.

2nd clinic: Back bends

3rd clinic: Shoulders, hips & twisting

4th clinic: Clean it up: focus, breathing, meditation

Learn how the mechanisms relate to each other and which postures can help you improve others.



HELPFUL TIP:
Bookmark this page
Reservations are not needed, but possible if you like to plan ahead. Please arrive 15 minutes before the lesson.
Login at
for information about your lesson card